In this case study, we will discuss our experience in promoting a reproductive agency, namely how our marketing department works to find oocyte donors (ovum) and surrogate mothers.
Project — agency for oocyte donors and surrogate mothers AMOR.
Project CMO — Andriy Kostyna.
The service — marketing department: development of the landing page, development of advertising creatives and texts, setting up and launching Facebook & Google ADS.
Briefly about the results from 1.01-24.02:
Incoming applications
318
Variety of clicks
$0,2
Variety of the application
$2,9
Website conversion
>10%
Customer acquisition tools
Facebook ADS
SMM 
Navigation of the case study on promoting a reproductive agency through Facebook ADS:
Approximate time for learning the case – 10 min
Sign up to receive a lot of high-quality, structured content about marketing
Composition of the Solve Marketing team
The project marketing team consists of 6 specialists:
Head of Department of Marketing

plans KPIs for the future;
comes up with a development strategy for project;
fixing everything in sight of the plan;
distributes priorities in teams;
communication control on all channels;
prepares work reports;
analysis of the results and correction of the work plan

Project marketing manager

provides communication with the client and the team;
control over tasks from the side of the team and from the side of the client;
helps prepare reports

SMM specialist

exploring the content plan;
controls the development of the graphic design of posts;
writes texts;
publishes posts and responds to user comments

Designer

generates creatives, visuals for advertising and website

Targeted advertising specialist

sets up advertising accounts;
creates, launches and advertising campaigns;
analyzes the effectiveness of advertising;
adjusting the advertising budget

Webmaster

engage in the development, creation and maintenance of websites
Stage first. Identify needs
AMOR is an agency for oocyte donors and surrogate mothers in Kyiv.
The programs are covered by the insurance program for the skin participants with the improvement of all individual features;
round-the-clock support and consultations with experts at all stages of the program;
donor rewards is 35 000 UAH;
the rights of donors are fully protected and regulated by the Order of the Ministry of Health of Ukraine N 787;
more than 10 high-value tests are completely free;
all transportation costs are paid upon arrival;
comfortable housing, babysitting, and meals on stimulation days are also paid as needed.
In the process of consultations, we identified future problems of the project:
№1: Facebook is regularly blocks Business Manager, ADS Manager ad account, ads and customer side.
It happened due to the difficulty of following Facebook's advertising rules in dealing with this topic. Health and body-related ads can form low self-esteem of people. Therefore, ads are blocked by Facebook if certain guidelines are not followed.
№2: CPC over $1;
№3: application conversion to the site is less than 5%;
№4: recommended changes on the site were made by the previous webmaster a long time ago and at a high cost to the client.
To solve these issues, we suggested:
avoid direct emphasis on the topics of infertility, lack of children, and making money in advertising and social media;
without wasting time, create a site with a structure that will have a high conversion rate;
form a work plan that will help you quickly make changes to other problematic issues.
Order promotion of a reproductive agency through Facebook advertising
Do your ads get blocked, leads are few, expensive and conversion is poor? Order reproductive agency promotion with Solve Marketing. You can get started with a free consultation.
For whom will the service of setting up targeted advertising be useful?
you have already tried to promote your business;
you are now promoting your business, but you aren't satisfied with the results;
you have studied the courses or webinars to promote your own business.
What kind of results will your business get?
You will get a solution to the 3 main objectives of digital marketing for business:
the cost-effective flow of leads;
the conversion of leads into sales;
brand building.

Second stage. Research
At the beginning of the work, we conduct research that helps us find answers to the following questions:
Product Analysis

what customer problem does the service solve?
how exactly does the service solve this problem?
quantitative and qualitative features of the offer. What do we offer and how much does it cost?

Competitor activity analysis

what do competitors offer and how much does it cost?
what are competitors prices comparing to ours?
what advertising tools do competitors use?
are there any interesting examples of competitors creatives and advertisements?
how often and what do competitors write about in social networks?
what are the competitors strengths and weaknesses?

Website Performance Analysis

what is the path to purchase? Can it be simplified?
what could be decreasing the number of conversions?
are there any pages that we would recommend adding?

A comprehensive audit of advertising tools

what is the full list of advertising tools involved and what can be added to them?
how exactly is the advertising set up, and what could be improved to get more conversions?
the tone of communication, the brand's responsiveness to customer questions, responses to feedback, dealing with negativity.
Through the research, we learned:
how the client's business works. What we do and why it is important for the audience;
who are the strongest competitors and what should be done to differ from them;
what we need to do to improve ad effectiveness and avoid being blocked by Facebook;
how to increase the website conversion rate;
which lead generation tools are already involved, and which should be connected in the near future.
What did we doo to achieve our goals?
1. We organized and established work with Facebook ADS.
Issue: Facebook blocks ads if it mentions issues such as
lack of children;
infertility;
different schemes for earning money.
Facebook also checks the site, where users go from advertising to mention the above wording.
Solution: We got rid of banned topics to avoid more blocking. At the same time, we:
created and launched the project's new Facebook business page;
created and posted 3 posts to warm up the audience;
created Business Manager and confirmed the domain.
2. We created and launched a new agency website
The site conversion was low because of:
outdated design;
important information was at the very end;
there was no trust due to lack of feedback or overly aggressive calls to become surrogate mothers/oocyte donors;
the headlines were based only on the opportunity to earn, which scared away the attention of potential customers;
Facebook also blocked advertising due to similar headlines.
So we took the following steps:
analyzed competitors and their sites;
created a site with website builder. So we got the site with a modern design, fast and for little money;
developed and changed the structure of the site.
Examples of the sites we've created: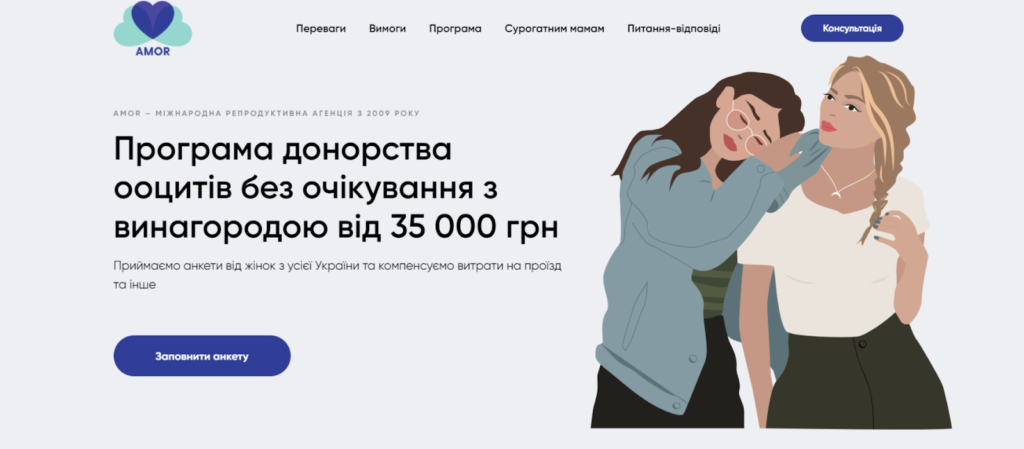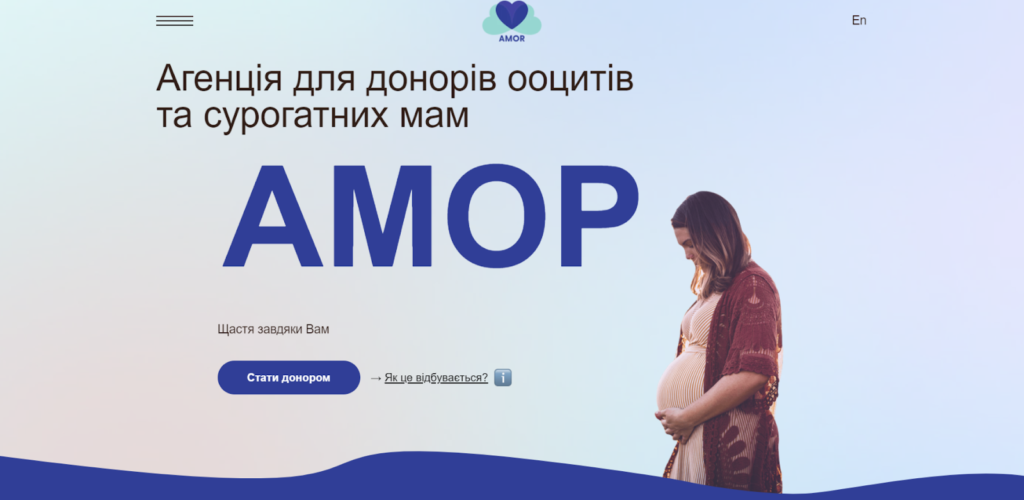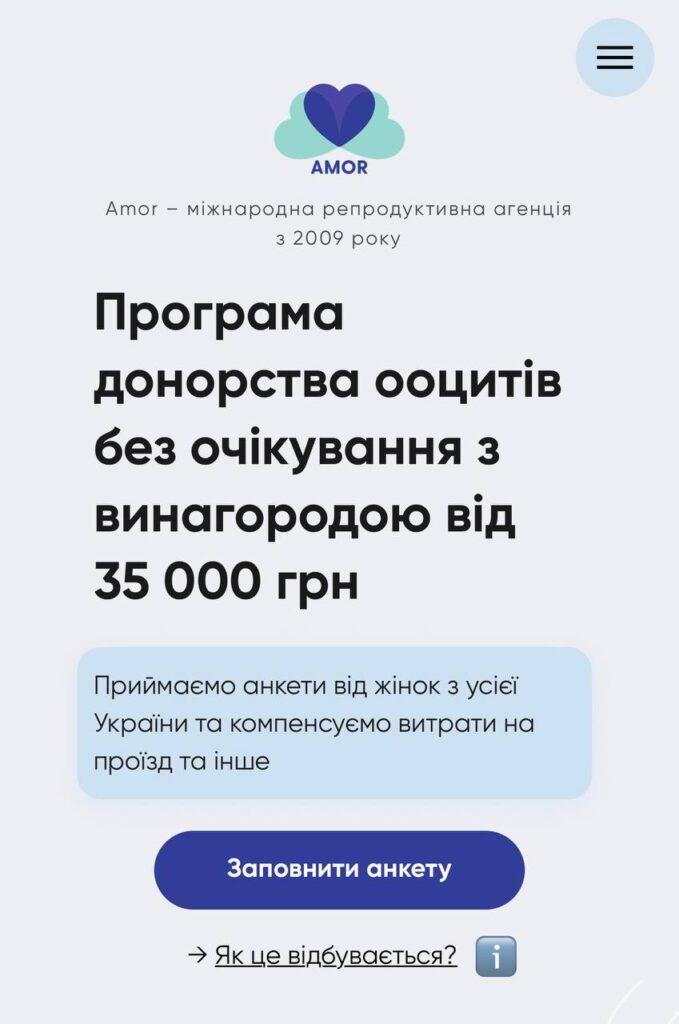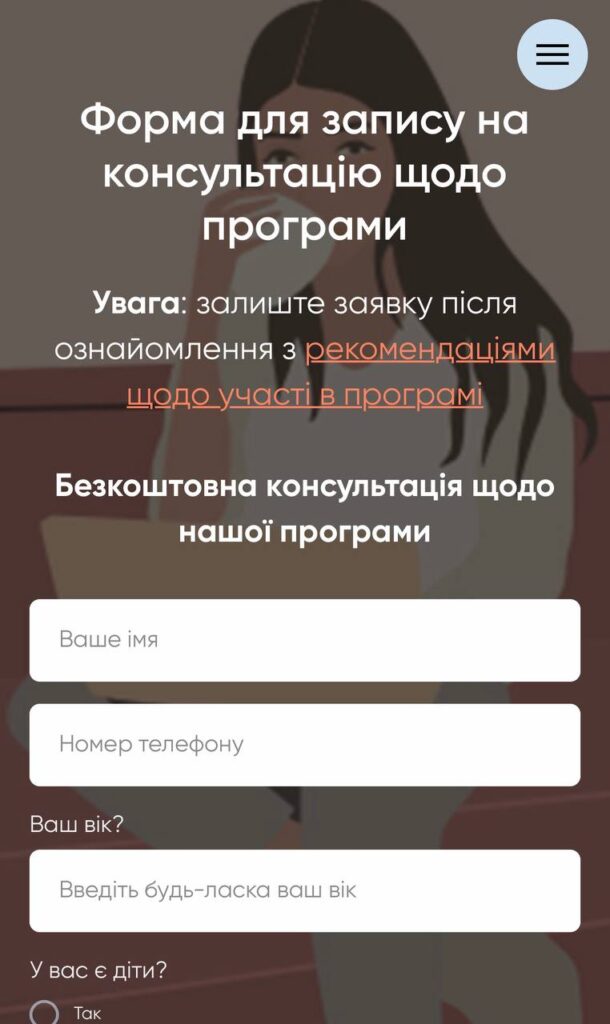 Thanks to this we increased the application conversion rate from 5% to 10%.
3. Advertising texts
We wrote texts based on who our target audience was and what they wanted. Because of this, interest in the ads was 1.5%.
Example: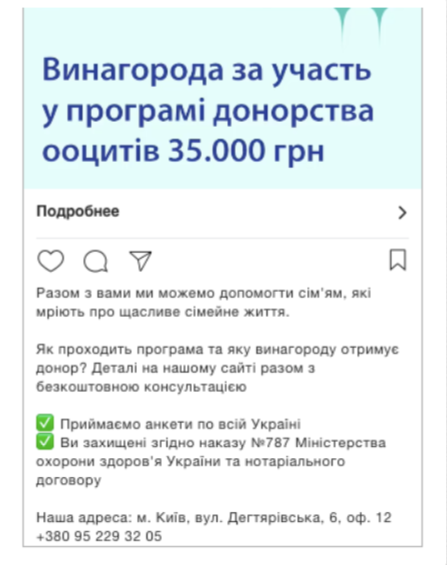 4. Advertising creatives
In the process of work we used dynamic creatives.
Here are some examples of the static ads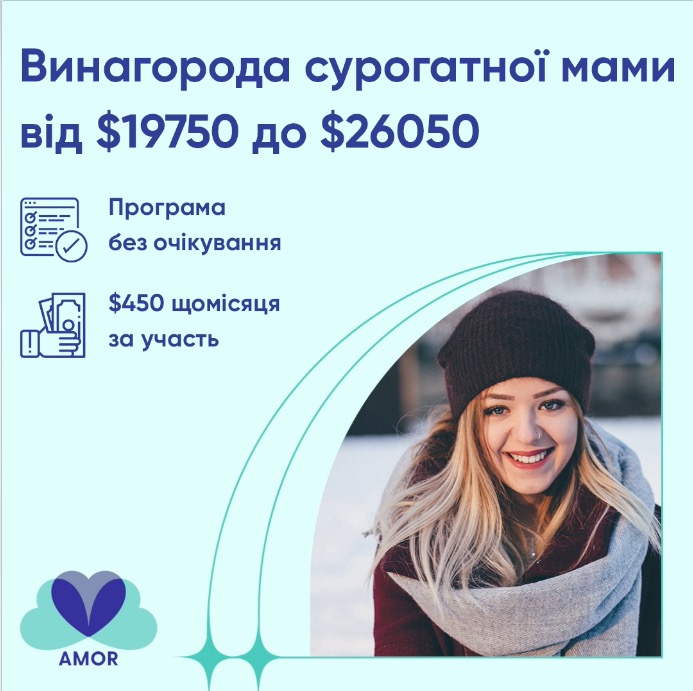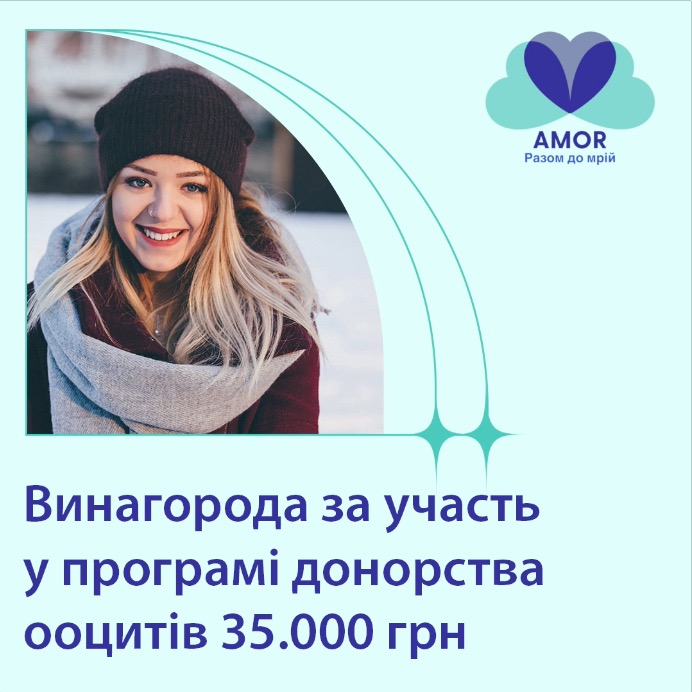 Results of promoting a reproductive agency through Facebook ADS:
Thanks to the complex work the client received a turnkey result:
we quickly created a new site for the client and increased the application conversion rate from 5% to 10%;
we reduced the cost of a click from $1 to 0.2 $;
in 2 months we brought 318 applications. The average cost was 2.9 $.
In this way, we set up the project with Facebook ADS, taking into account the rules of advertising and community norms.
Client's review
"Thank you Andrew and his team for their wisdom, patience and hard work!
Our agency "Amor" appreciates this level of work. We see a positive result of the creation of Landing and customized targeted advertising on Facebook. Our managers process dozens of applications a day!
I can strongly recommend Andrew and his team to my partners and friends."
Yuval Shavit, director of the Amor agency for the selection of surrogate mothers and oocyte donors in Ukraine
Free consultation and audit of Facebook ADS
Do you want to increase your sales? Get a consultation from Solve Marketing CEO Serhii Soloviov. Bonus – free Facebook ADS audit