In this case study, we will talk about our experience in promoting medical online courses, namely how our lead generation department works for a medical education platform.
Project — international training platform for doctors Medvoice.
Project CMO — Serhii Soloviov.
The service — comprehensive lead generation setup: analytical settings, advertising creatures and texts, setting up and running Facebook ads.
Briefly about the results from 1.11.21 – 24.02.22:
| | |
| --- | --- |
| Advertising budget | 8300 $ |
| The number of leads: | >850 |
| Average ROAS (Rate of return on advertising costs) | >180% |
| Number of registrations for the webinar and email lists | >3500 |
| Lead Generation Tool | Facebook ADS |
Navigation of the case study of medical online courses on Facebook advertising:
Approximate time for learning the case – 13 min
Sign up to receive a lot of high-quality, structured content about marketing
Solve marketing team composition
The team of lead generation project consists of 4 specialists:
Head of Marketing

plans KPIs for the department;
creates the project development strategy;
fixes it by a plan of work;
allocates priorities in team;
controls communication through all channels;
prepares reports;
analyzes results and adjusts work plan

Project manager

fixes all project tasks in CRM;
manages the fulfillment of tasks on the team side and the technical department on the service side;
helps to prepare reports

Designer

creates creatives and visuals for advertising

Facebook ADS manager

creates, launches and adjusts advertising campaigns;
analyzes advertising efficiency;
adjusts advertising budget
First step. Identify needs
Medvoice is an international medical training platform for developing doctors' professional skills.
Main products: courses, schools, trainings, webinars. The platform has more than 50 courses in different areas;
speakers of the courses: Doctors of Medicine, professors of medical universities departments and other prominent specialists in Ukraine and other countries;
course format: offline and online learning;
recorded lectures are kept for a year in a personal account;
after passing the course, the client receives an official certificate with the accrual of CPD points.
We have worked with the project before to attract visitors to the Black Sea Pearl conference.
During the consultation we identified the following features of the project:
No.1: each course has its own threshold value of a lead, which cannot be exceeded;
No. 2: there is a plan for lead generation, which is determined separately for each course;
No. 3: many courses start on the platform at the same time.
To solve these issues, we suggested:
set up monitoring of the cost and number of leads for each course;
manage the launch of courses in advance;
daily track the cost of a lead and adjust the advertising budget.
Order promotion of a medical-educational platform through Facebook ads
Do you launch several courses a week? Yet there are few leads and they're expensive? Order medical platform services promotion with Solve Marketing. You can start with a free consultation.
For whom will the service of setting up targeted advertising be useful?
you have already tried to promote your business;
you are now promoting your business, but you aren't satisfied with the results;
you have studied the courses or webinars to promote your own business.
What kind of results will your business get?
You will get a solution to the 3 main objectives of digital marketing for business:
the cost-effective flow of leads;
the conversion of leads into sales;
brand building.

Second ster. Research
At the beginning of the work, we conduct research that helps us find answers to the following questions:
Product Analysis

what customer problem does the service solve?
how exactly does the service solve this problem?
quantitative and qualitative features of the offer. What do we offer and how much does it cost?

Competitor activity analysis

what do competitors offer and how much does it cost?
how do competitors' prices compare to ours?
what advertising tools do competitors use?
are there any interesting examples of competitors' creatives and advertisements?
how often and what do competitors write about in social networks?
what are the competitors' strengths and weaknesses?

Website Performance Analysis

what is the path to purchase? Can it be simplified?
what could be decreasing the number of conversions?
are there any pages that we would recommend adding?

A comprehensive audit of advertising tools

what is the complete list of advertising tools involved and what can be added to them?
how exactly is the advertising set up, and what could be improved to get more conversions
the tone of communication, the brand's responsiveness to customer questions, responses to feedback, dealing with negativity.
Through the research, we learned:
how the client's business works. What we sell and why it is important for the audience;
who are the strongest competitors and what should be done to differ from them;
what we need to do to improve the effectiveness of advertising.
What did we do to achieve our goals?
1. Organization of work
First of all, together with the client we developed a convenient format for planning the launch of advertising campaigns:

This allowed us to organize the work of the service employees and our specialists. We have learned to run advertising on many courses in a timely manner.
2. Setting up tracking of results
At the initiative of the client's supervisor, we switched to tracking results in real-time.
To do this, we set up an automatic collection of information from the advertising offices and visualization of the data in Google Data Studio.
We regularly track the cost and number of leads in order to make timely changes to the budget. This allowed us to get the maximum number of leads within the limits of the set value.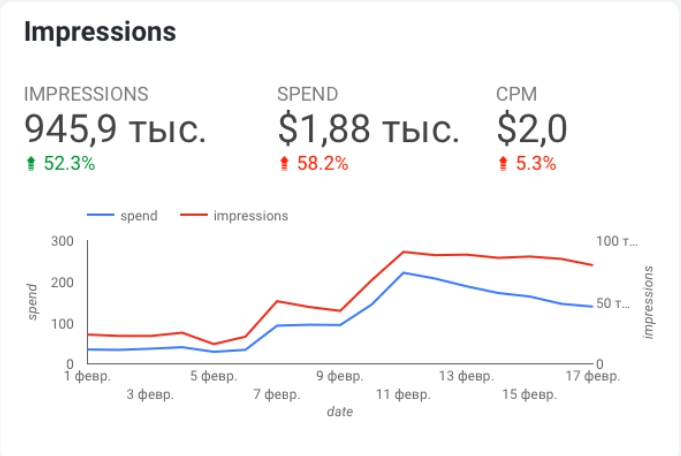 Regular collection of data allows us to quickly analyze how effective advertising is and whether the results correspond to the set goals.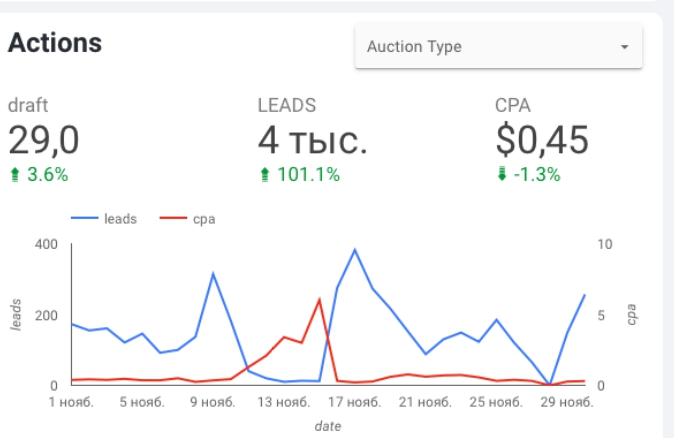 The client sets the maximum cost of a lead for each course individually. Our task is to reduce this cost so that it is profitable.
When we manage to bring in leads at a cost lower than the target cost, we can increase the advertising budget for that course to bring in the maximum leads at that price.
3. Checking advertising texts and visual materials
Medicine is a complex science and it is difficult for the average person to understand the subject. Together with the client, we brought in specialists from the medical field to check promotional materials.
Examples of text and visual materials for ads: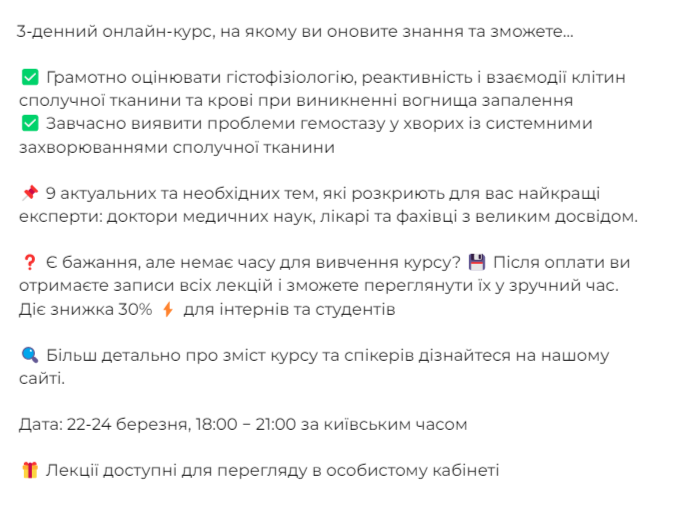 A 3-day online course in which you will "refresh" your knowledge and be able to…
✅ competently assess the histophysiology, reactivity and interactions of connective tissue and blood cells in the event of an inflammatory focus;
✅ identify hemostasis problems in patients with systemic connective tissue diseases in advance.
📌 9 topical and essential topics, which will be revealed to you by the best experts: MDs, doctors and specialists with extensive experience
❓ Have the desire, but no time to study the course? 💾When you pay you will get all the lectures and you can view them at your convenience.
30% off ⚡️ for interns and students
🔍 Learn more about course content and speakers on our website
Dates: March 22-24, 6:00 pm – 9:00 pm Kyiv time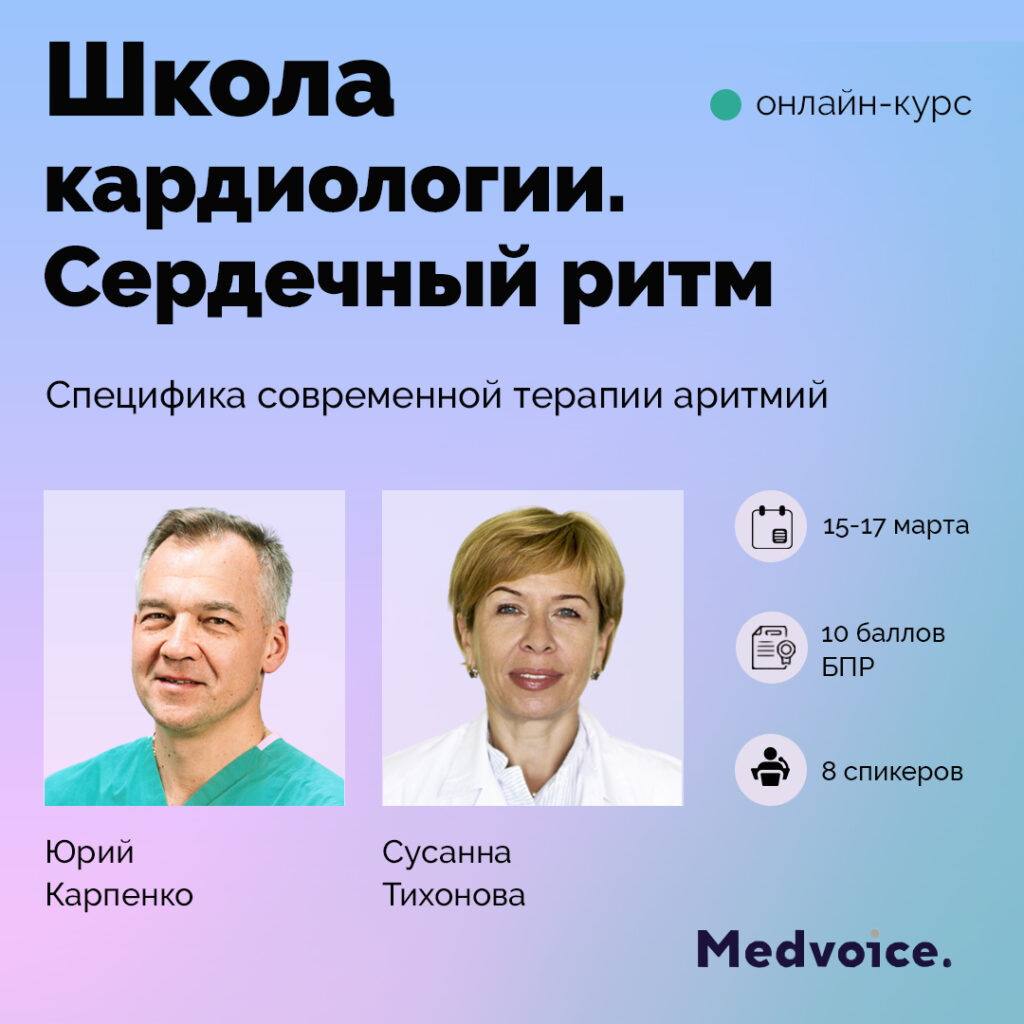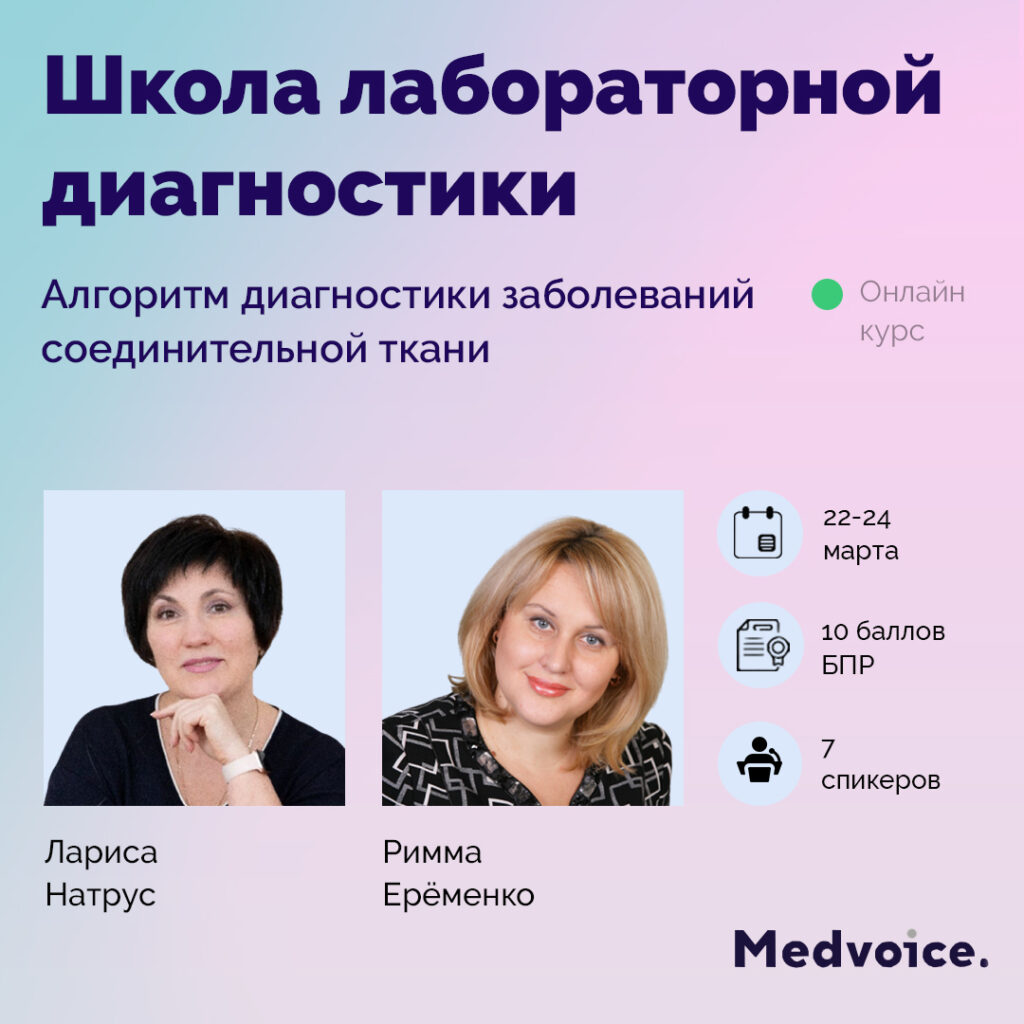 Results of promoting online medical courses through Facebook ADS: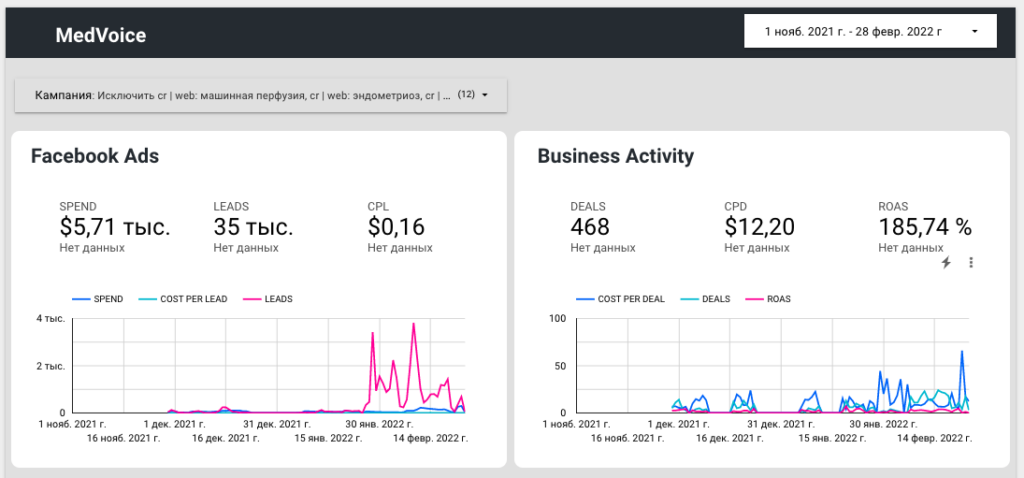 on average, we bring in 212 new leads to buy the course and 875 registrations for free webinars, subscribers to the email newsletter, etc per month;
the cost of leads in most cases was lower than the maximum set by the client. The average cost per lead to buy a course is 8.6 $;
conversion to payment is 50% including managers calls;
we set up the process of launching all advertising campaigns in a timely manner, despite a large number of courses;
we set up the monitoring of results and prompt correction of advertising campaigns.
Customer feedback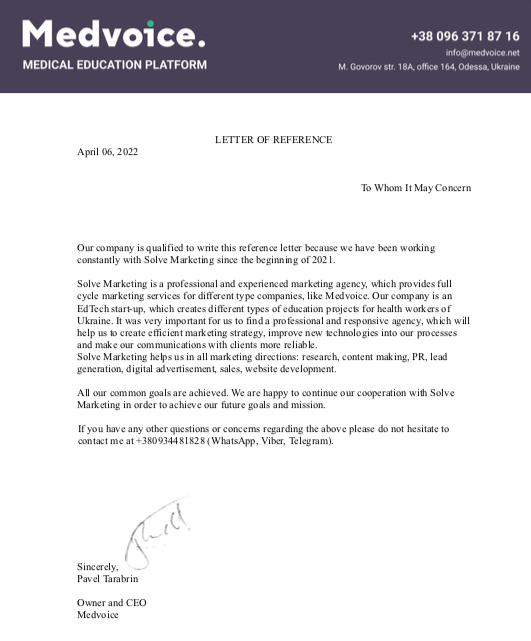 Free consultation and audit of Facebook ADS
Do you want to increase your sales? Get a consultation from Solve Marketing CEO Serhii Soloviov. Bonus – free Facebook ADS audit